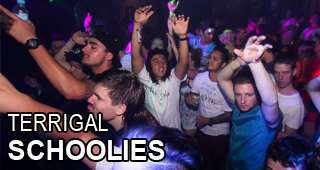 If you're still thinking about a Schoolies Week destination for 2019, look no further than the beach-side resort of Terrigal. Situated in the central coast region of New South Wales, this popular surfing spot provides visitors with stunning beaches, spectacular views, national parks, great shopping and amazing nightlife, and is sure to keep you entertained.
The area offers a great variety of places to stay, including the fantastic Official Schoolies Accommodation, which offers all the comforts of home with the convenience of being only a short walk from the shops, restaurants and beaches.
Terrigal has much to offer its visitors with its fantastic golden beach, which is perfect for a variety of activities, including surfing, kayaking, diving, sailing, beach volleyball, strolling along in the shallows, or simply relaxing in the sun. Away from the beach, there is a fantastic array of shops, markets and galleries to explore.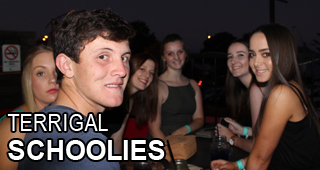 Terrigal is also a perfect location to use as a base to explore the surrounding areas. For the shopping enthusiast, there are numerous venues to choose from, with charity markets, farmers markets, beachside stalls and themed fairs to browse. For those who love to explore nature, there is a selection of scenic walks in the region, catering to varying ability and fitness levels, with amazing areas of natural beauty to savour. So whether you are seeking rest and relaxation to recover from the school year, energetic activities or exciting adventures, the area has plenty to keep you amused and occupied.
Terrigal offers an amazing variety of restaurants and cafes that cater to a huge range of tastes and budgets. Fine dining, sushi, and international dishes are widely available alongside the less formal options of burgers and locally caught fish. Most venues have spectacular views of the beach and ocean, and you are sure to receive a warm welcome.
If you're interested in learning more or have already decided that Terrigal Beach is the Schoolies destination for you, one of our Dedicated Sure Thing Schoolies Travel consultants can answer all your questions and help you to plan an amazing Schoolies celebration you'll always remember. But hurry, as accommodation is filling fast!
To take the first step, fill in the form below or email us at schoolies@surething.com.au
We're only one click away!
Terrigal Schoolies Details and Packages are now available.
All employees at Sure Thing Schoolies are fully Accredited and Qualified.